Getting to Know Guinness: Going to the Source in Dublin, Ireland
WRITTEN BY: MEGAN KOPP
You can't go to Dublin and not have a pint of Guinness. It would be like going to Italy and not eating pasta or visiting California's Napa Valley and not having a sip of wine.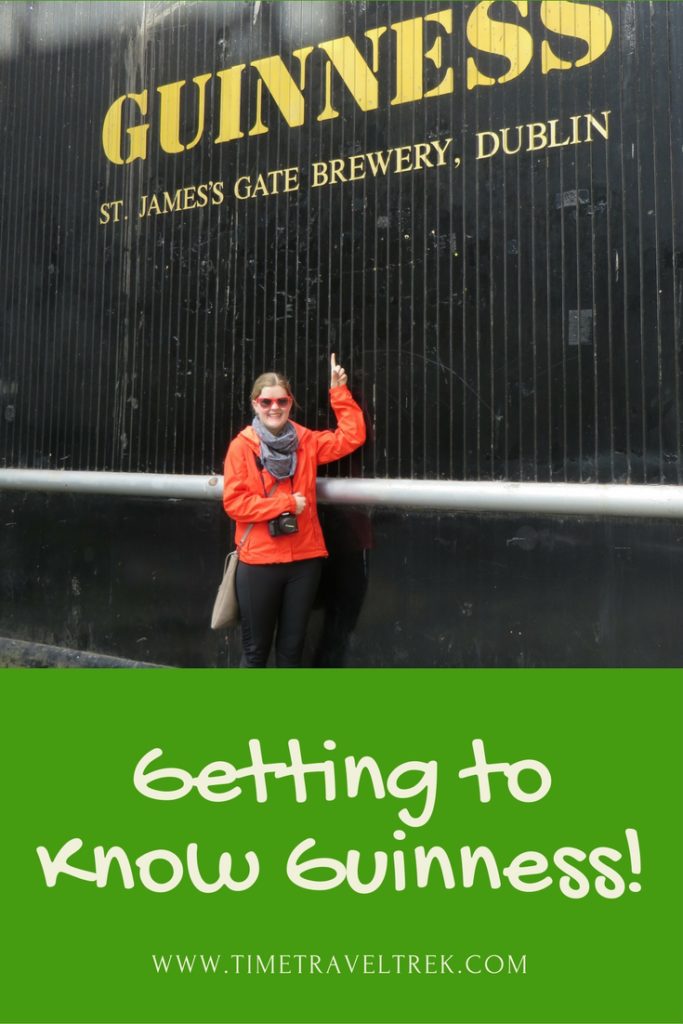 St. Jame's Gate
I decided my first taste of the dark brew should be as close to the source as I could get – St. James's Gate brewery. It all started here, more than 250 years ago.
In 1759, 34-year-old Arthur Guinness signed a lease for the rundown St. James's Gate brewery in Dublin. Perhaps he foresaw the success of his business venture. Guinness leased the brewery for 9,000 years, paying less than $75 a year in rent. The business met and exceeded Arthur's dreams,  passing from father to son for five successive generations.
St James's Gate brewery was only four acres in size when Arthur took it on. It was not in the best of shape and had little in the way of brewing equipment. Arthur quickly turned it around. By 1769, he was exporting his 'porter' beer to England. Porter differs from ale in that it is brewed with roasted barley, giving the beer its distinctive dark colour.
By 1862, the Guinness trademark label was introduced. It included Arthur's signature, the legendary Guiness harp symbol (a medieval Irish instrument known as the O'Neill or Brian Boru harp) and the Guinness name.
The Guinness Storehouse
Today, as you walk into the Guinness Storehouse and interpretive centre at St James's gate, the original, signed paper lease – no longer in affect as the property was purchased before expansion – lies on the floor under a circle of glass.
Wander upward past bins of Irish-grown barley – 100,000 tonnes of which is used at St James's Gate alone every year. Read about the eight million litres of soft water that flows from the Wicklow mountains into the Guinness brewery every day. Gaze in awe at the copper – a massive metal brewing tank which held up to 600 barrels – or 172,800 pints – of the black liquid. Continue up the seven floors of displays – which from the bottom rise up in the shape of 14-million-pint glass of Guinness.
I raised a glass towards the end of the tour – and took my first sip of the black brew.
It's no wonder that Guinness Stout is sold in over 150 countries around the world and that ten million glasses are imbibed daily.
This St. Patrick's Day it will be ten million and one – sláinte!
Read more about our Irish adventures at:
The Stone Circles of Cork & Kerry, Ireland
Affiliate Links:

SaveSave
SaveSave
SaveSave