Falling in Love With Guanajuato, Mexico
WRITTEN BY: MEGAN KOPP
It was love at first sight as the taxi emerged from the maze of underground tunnels which spilled out onto the streets of Guanajuato, Mexico.
In the twilight glow, the colours softened to warm buttery yellows, burnt oranges and tranquil blues. This is what we came to see.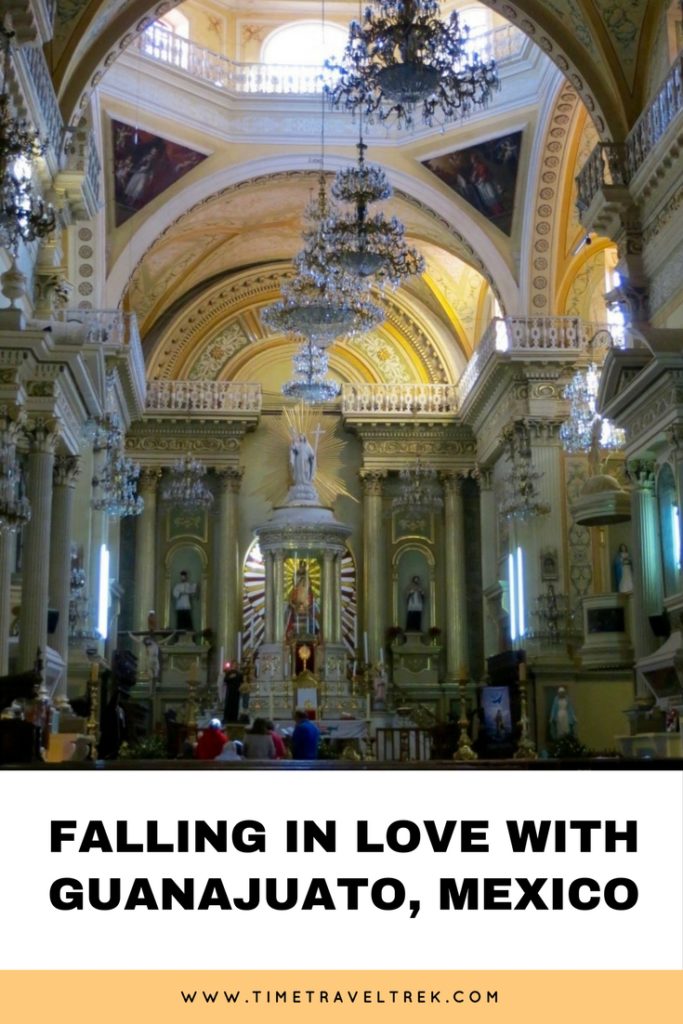 A Gilded Beauty
A UNESCO World Heritage Site since 1988, Guanajuato has an outstanding collection of Baroque and neoclassical buildings that date back to the 17th century. Founded in the early 16th century, Guanajuato became the world leader in silver production in the 18th century.
At first light the next morning we started walking, up and down the impossibly narrow and infinitely charming maze of streets, stopping at every turn for yet another photograph. Eventually, we ended up in the heart of the city, staring in awe at the Templo de San Diego.
Templo de San Diego
Built between 1671 and 1696, this imposing Baroque monument is shaped like a Latin cross. A large sacristry was added on the hill side of the sprawling building. The right hand bell tower, added in the 18th century, is in the Mexican Churrigueresque style.
For a bird's eye view of the church and an overview of the city, we take the footpath that begins near the funicular at the back of the church. Even in bright midday sun, the scene is a kaleidoscope of colours and shapes. What's not to love about this colourful colonial city?
If You Go:
We stayed at El Meson de los Poetas which, like most buildings in town, is built on a narrow lot that snakes up the hillside. We recommend the Octavio Paz suite for the views, however if you don't like stairs, avoid rooms numbered in the 400s!
The bus ride from Guadalajara to Guanajuato takes about 4 hours.
For further information about Guanajuato, visit the Mexican Tourist Board website.
Affiliate links:

SaveSave
SaveSave