Exploring Northern Spain: Hiking Urkiola
WRITTEN BY: MEGAN KOPP
Disclosure: This post contains Affiliate Links.
Hikers look for parks and natural spaces to explore wherever they go – and we are no exception. Pulling out the map, we spied Urkiola Natural Park, in the heart of Basque Country just south of Durango in northern Spain. A quick internet search unearthed hiking options worth investigating.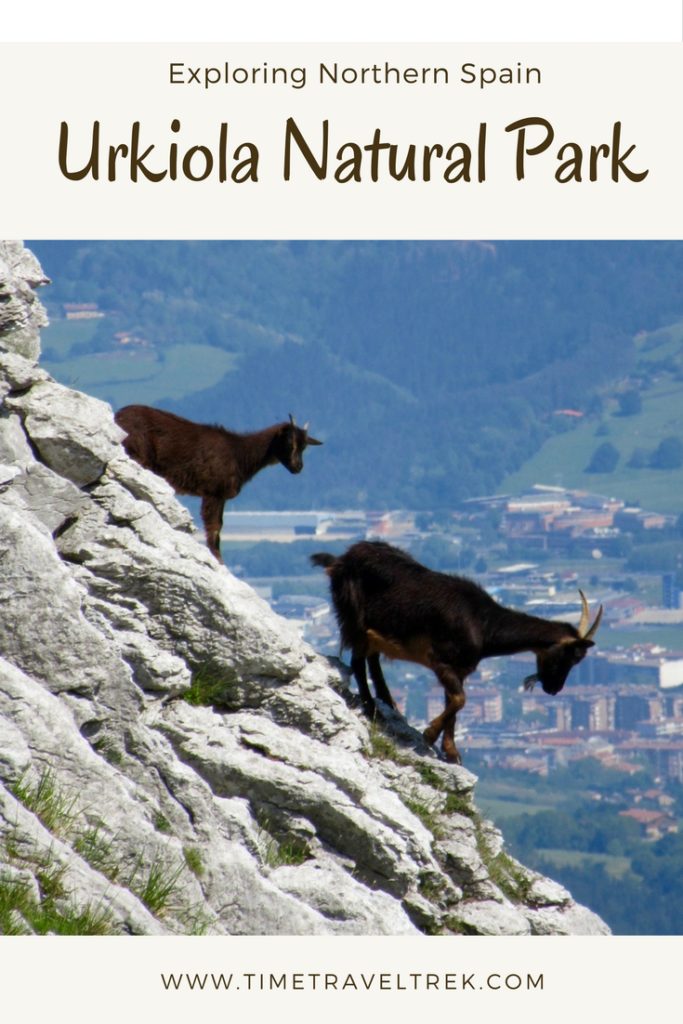 The road winds up and up and up from Durango to Urkiola Pass.
Driving past the imposing Urkiola Sanctuary shrouded in fog, we parked and began the gentle uphill climb into the heart of the park. From the Sanctuary, it is easy to follow the signposts indicating the route to go up Mount Urkiolagirre.
The fog slowly lifted. Wire fences separate herds of belled livestock. The path climbs gently up the verdant pasture land.
It takes about half an hour to reach the small summit of Urkiolagirre, where photogenic Basque ponies demand to be photographed. Look for the orientation table with the names of some of Urkiola's limestone peaks and other notable points of interest.
The way down from the peak leads to the Asuntze col, with the Pol-Pol spring and its reddish waters. There are several well-marked paths from the col. A signpost lists various trail options. We chose to head up to Larrano.
It took less than half an hour to  climb up to the Larrano col. Here stone herder cabins and the tiny Santa Barbara Chapel capture the imagination.
This lush, grassy pass overlooking the town of Durango would be a good place to stop, but the rocky series of small summits to the southeast were calling our names.
Up and up and up – the trail winds to the first summit
There isn't a readily identifiable trail. We headed up, following a fence line and animal trails and then funnelling into a rocky access point where a more obvious route appeared.
A short scramble and we summited the first small peak with stunning views of the countryside. Hiking options in northern Spain are endless. Urkiola Natural Park is only one of the hidden gems in this region.
Have you hiked in northern Spain? What gems have you uncovered?
When You Go: 
Read more about the Hiking Routes through Urkiola Natural Park here.
SaveSave
SaveSave
SaveSave
SaveSave